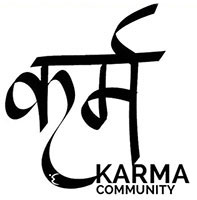 Karma Community – The Elite Lifestyle Challenge
Our Goal = Raise $500
How You Can Help: Donate $20 or more and receive unlimited access to our first ever fitness class membership between the following dates: Sunday Jan 14th to Wednesday Jan 31st.
WIN A FREE 1 MONTH MEMBERSHIP – The Elite Lifestyle Challenge
Attend at least 5 classes within the dates Jan 14th to Jan 31st to be entered in a chance to win a FREE 1 MONTH MEMBERSHIP.
---
Poised to become a global economic power, India is faced with an ironical challenge – while on one hand India is prospering leads and bounds, on the other there is a sizeable population, which is untouched by ripples of prosperity. The ever-widening gap between the mainstream and the marginalized has become a silent emergency. Bridging this gap is the calling of AIM for SEVA. AIM for SEVA has achieved Special Consultative Status with the Economic and Social Council of the United Nations. This is a testimony to the fact that our team is credible, focused and result-oriented.
Canadians have donated generously to this cause, by either sponsoring one or more children or funding the construction of student homes/hostels. Canadians are among leading global donors, contributing selflessly to the cause.
---
Celebrate to Educate
Having a party? Celebrate your birthday, anniversary, graduation or any other special day with AIM for SEVA. Instead of a present or in addition to a present, your guests/invitees can make a donation to AIM for SEVA.
"ZERO ADMINISTRATION COST and the 100 percent goes to charity model was very appealing."
Mr. Shailesh Raja, Hostel Donor.
---
Ways to Give
Our donation and sponsorship options makes it easier for you to EDUCATE & EMPOWER underprivileged rural children:
Donate a Hostel Building: AIM for SEVA makes education accessible to every child in the tribal, rural, and urban areas through the concept of a Sponsored Student Hostel, with your donation. Learn more…
Scholarships & Endowments: We offer donation options of various denominations,starting from $50. Your donation helps us cover the cost of nutritious food, uniforms, books, lunch box, school bag, shoes, healthcare, and medical care provided FREE of COST to children during their stay at AIM for SEVA student hostels. Learn more…
Success Stories
Raju Singh Dhurve is a student from a remote village in Dindori District of Madhya Pradesh. He has been in AIM for SEVA Free Student Home since 2009.
He received the Madhya Pradesh Governor's award, presented to him on Jan. 26, 2014, for his brilliant success in high school.
He topped 15,000 students from Narasingpur District in 10th Board Examination in St. Category.
He received INR 5,000 prize award from Science and Technology Department of India, for his merit Position in a test of Science Quiz in the district. Learn More…